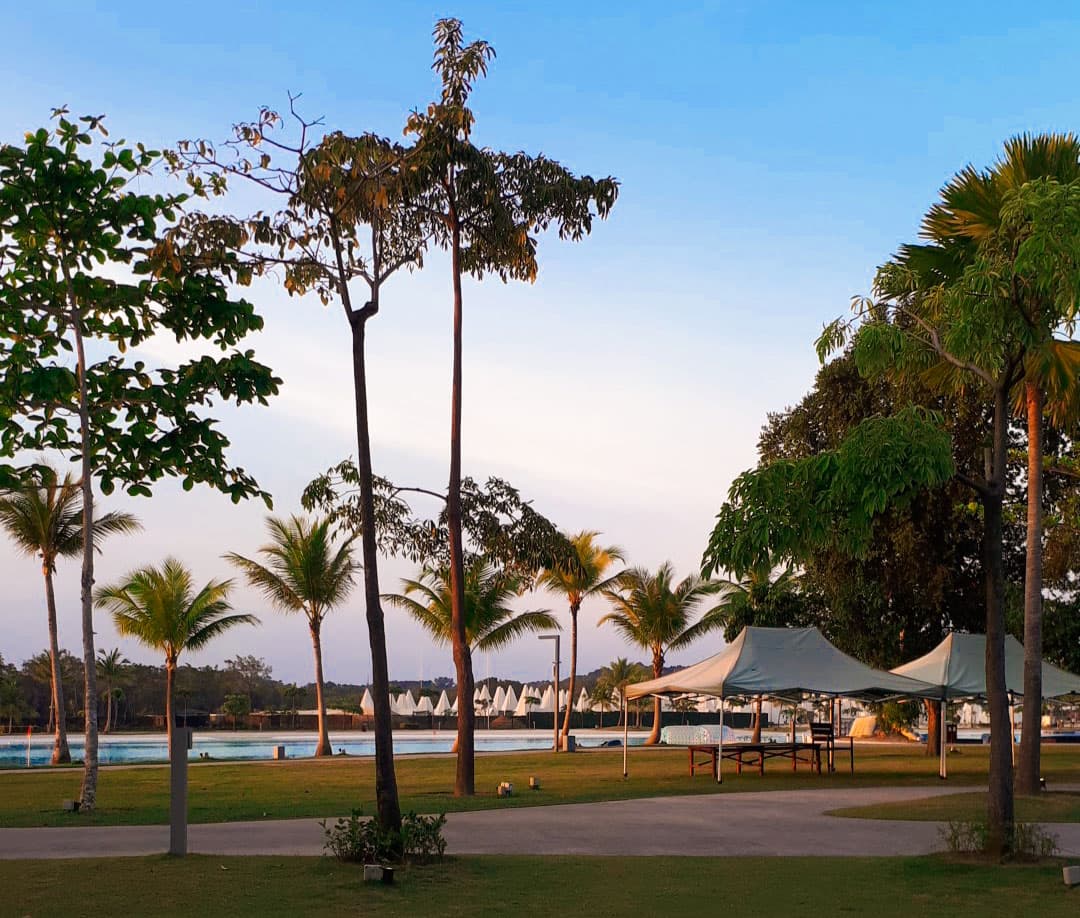 Bintan island tourist attractions, an exotic paradise that seduces the soul
Wow, how awesome! Bintan island tourist attractions are truly the perfect paradise for refreshing. My mind immediately drifted to the beautiful and exotic scenery, as well as the luxurious resorts that were there. For those who have visited the island of Bintan, the image I have in mind must be right on! However, for those who have never visited, of course you will be curious. So, this time I will review some interesting tourist spots on the island of Bintan. You can include these places in your vacation itinerary.
1. Lagoi Bay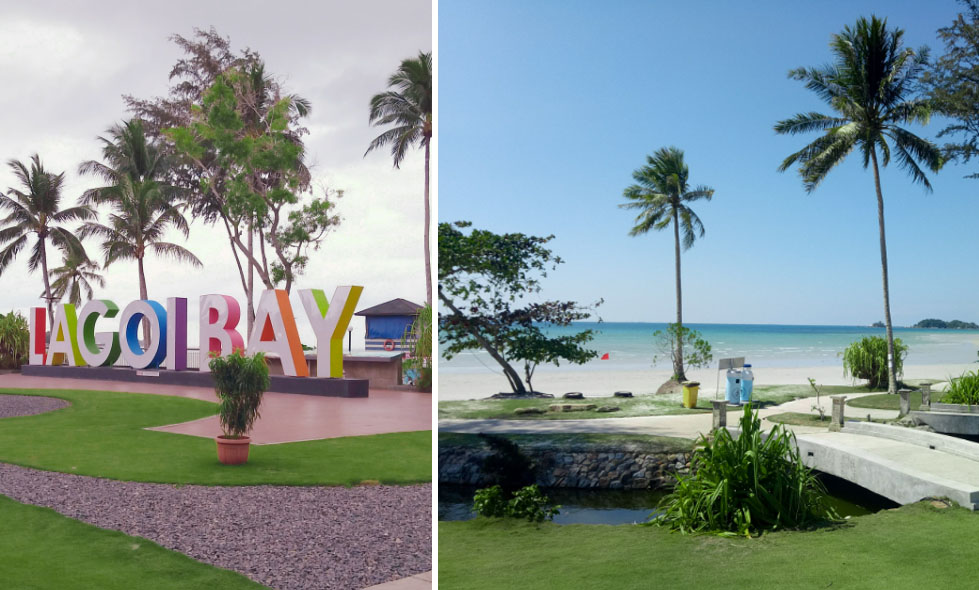 Let's start with Lagoi Bay, which is a prima donna for local tourists. This place offers lots of exciting water activities. Who doesn't like playing in the water, right? Here, you can swim, ride a speed boat, snorkel, and much more. Apart from that, Lagoi Bay is also suitable for couples who want to honeymoon. The beach is equipped with very adequate facilities, as well as luxury resorts. The wide and beautiful scenery here will refresh your mind. At night, you can see the lanterns arranged in an orderly manner, adding to the romantic and exotic impression. If you don't stay there, it is recommended to visit Lagoi Bay in the morning so you can enjoy this tourist spot on Bintan Island more satisfactorily.
2. Temple of 1000 Faces
The next tourist spot that I recommend is the Vihara with a statue of 1000 faces. Here, there are many statues with different faces and poses. An artist from China sculpted these statues, and that is what attracts tourists to see and take photos. Once you arrive at the location, you will be greeted by a giant statue standing in front of the gate.
3. Busung Sand Dunes and Blue Lake
This Bintan island tourist spot has a different view, but is located next to each other. This tourist spot was once a mining location which is no longer active. As a result of mining, the natural sand dunes here are beautiful and exotic to look at. In addition, the former mining pit has turned into lakes with blue water. This place is crowded on weekends, both for taking pictures and refreshing. Many people also use this place as a background for pre-wedding photos because of its aesthetic beauty.
4. Crystal Lagoon
Crystal Lagoon is a very wide lagoon and is a well-known destination abroad. This place offers a variety of exciting water activities, such as swimming, Zorb balls, jetovators, and many others.
5. Trikora Beach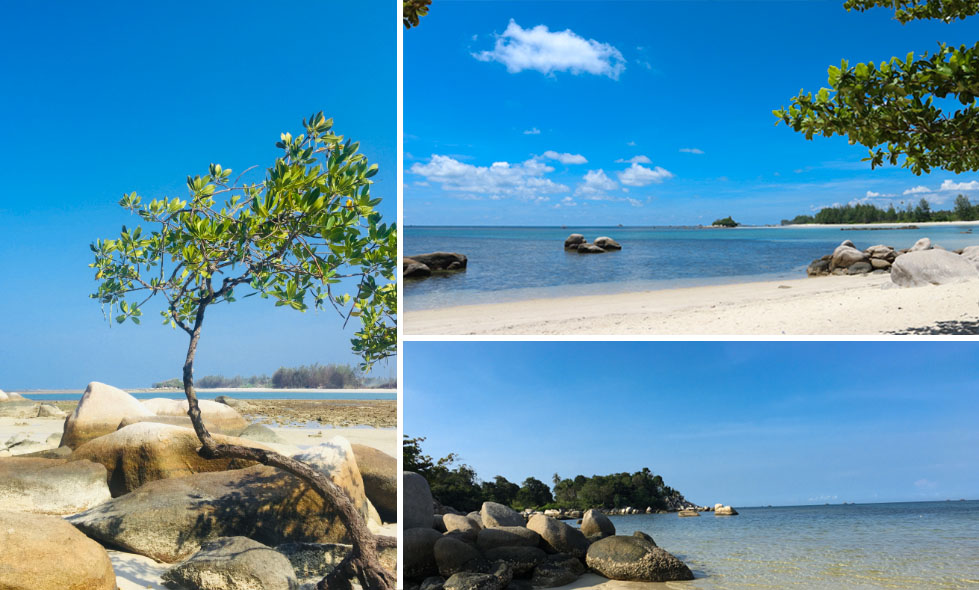 Trikora Beach is one of the beaches that is excellent for local tourists. This location also has large rocks on the coast, similar to the beaches in Belitung. The typical view of a beautiful beach, accompanied by a gentle breeze that greets visitors, will make you feel at home there. Trikora Beach is slightly different from other beaches on the island of Bintan because of its slightly brownish white sand, which gives a charming aesthetic impression.
6. White Sand Island
Your vacation on Bintan Island will be a shame if you don't visit Pulau Pasir Putih or White Sand Island. This place is so beautiful and has unique spots for taking pictures. You can snorkel, swim, or just relax and calm your mind on this island. The facilities here are also quite adequate to add to your holiday happiness.
Bintan island location google map >>
With all the beauty and diversity of tourist attractions on the island of Bintan, surely you will feel refreshed and satisfied after visiting it. So, don't forget to plan a trip to Bintan island on your next vacation!
About Us
Seindo Travel provides solutions for all your travel needs.
Starting from Hotels, Airline Tickets, Transportation to
travel insurance, everything is in Seindotravel!
Follow Us
Part Of




Transaction Security





© 2023 Seindo Travel. Seluruh hak cipta