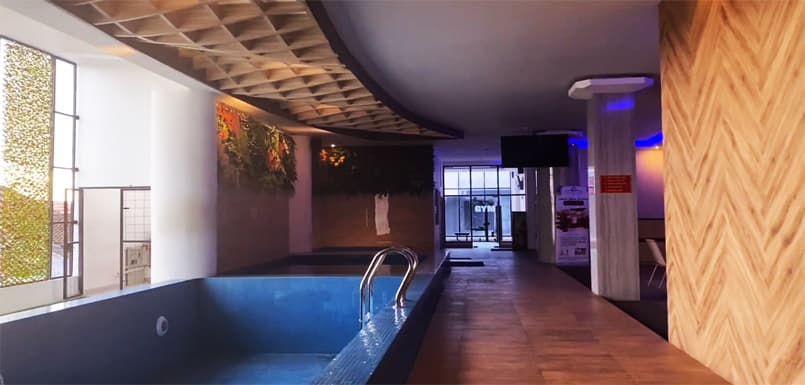 Opa Hotel Palembang: Comfortable and Practical in South Sumatra
If you are planning a trip to Palembang, South Sumatra Province in Indonesia. Opa Hotel Palembang is the right place to stay. Located in the city center, this hotel provides easy access to various tourist destinations. Including the iconic Ampera Bridge and the Kuto Besak fortress. Finding luxurious and comfortable accommodation in the heart of Palembang is not as difficult as you might think. Therefore, with top-notch facilities and a prime location, this 4-star hotel offers travelers an unforgettable experience.
Opa Hotel Palembang accommodation
Opa Hotel Palembang offers a variety of room and suite types, with views of the city and the morning sun. All rooms are equipped with air conditioning, a flat-screen TV and free Wi-Fi, and are designed in a modern style. For guests who prefer more space, suites come with separate living and dining areas. Our hotel also offers various conveniences and facilities to make your stay as comfortable as possible.
Facilities at Opa Hotel Palembang
In addition to comfortable accommodation, Opa Hotel Palembang also has excellent facilities, making your stay more comfortable and practical. The facilities that can be enjoyed by guests are as follows:
Swimming Pool : There is an indoor swimming pool, perfect for relaxing. On the other hand there are 2 types of swimming pools namely Hot pool (40 degrees Celsius) and Cold pool (09 degrees Celsius).
Mini Gym : Equipped with modern equipment for guests who want to stay active during their stay.
Sauna : You can relax in the Sauna with a temperature of 70 degrees Celsius.
Steam : It doesn't stop there, you can enjoy steam with a temperature of 37 degrees Celsius.
Everything can be enjoyed by hotel guests from 06.00 am to 11.00 am and there is also a washroom available.
In addition there is a hotel restaurant serving delicious Indonesian and international dishes and offering a pleasant dining experience.
Location
Opa Hotel Palembang's location is one of its main advantages. As stated on Google Maps, it is located on Mayor Salim Batubara Street, 20 Ilir D-II, Palembang City, South Sumatra. The hotel is only a few minutes' drive from two popular shopping centers in Palembang, namely Palembang Indah Mall and Square Mall. Apart from that, there is also a mall adjacent to the two malls, namely Palembang Icon Mall.
On the other hand, for those who are interested in the history of Palembang. Fort Kuto Besak offers an interesting glimpse into the city's past. Coupled with the Ampera Bridge, the city's famous landmark which is adjacent to Fort Kuto Besak. Likewise Palembang Grand Mosque which is easy to reach from the hotel. In order to add to your charity of worship for those who are Muslim.
Service
At Opa Hotel Palembang, we pride ourselves in providing the best service and attention to detail for every guest. As an overview from the moment you arrive, our friendly and professional staff will be ready to assist you. At the very least arrange transportation, recommend local restaurants, or help plan your itinerary.
On top of that our luxurious facilities, including a swimming pool and fitness center, ensure you have everything you need. At least for a comfortable and pleasant stay. On the other hand, judging by the various reviews this facility has also received high praise from guests.
On this occasion, book your lodging here right now, and get discount promos at several other inns. You can access it through the website www.seindotravel.co.id. Even download the application "seindo travel" on the AppStore/PlayStore and install it on your favorite smartphone.
Conclusion
If you are looking for a comfortable and practical accommodation in Palembang, Opa Hotel Palembang is an excellent choice. Apart from its strategic location, comfortable rooms and excellent facilities, this hotel is a popular choice for travelers. Coupled with the friendly staff and warm service, you will have a pleasant stay at this Hotel.
Read also : Aryaduta Medan: Luxury and Comfort in Medan City
About Us
Seindo Travel provides solutions for all your travel needs.
Starting from Hotels, Airline Tickets, Transportation to
travel insurance, everything is in Seindotravel!
Follow Us
Part Of




Transaction Security





© 2023 Seindo Travel. Seluruh hak cipta